Chris O'Donovan Construction. Ballineen, West Cork,
Tel: 023-8847923
New Homes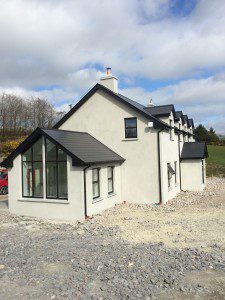 Chris O' Donovan Construction developed many sites from start to finish over the years. We arrive to a green field and are presented with the plans that will establish the type of home that will be built. We can then take on the role of project manager on your behalf and oversee all of the works that are required to make the plans become a reality.
Throughout the project we will keep the various elements on the project on-track and on-budget to avoid over-runs. Our experience places us in a position to make suggestions from time to time on methods and layout options to enhance the functionality of your home and we remember at all times that this is your home.
We will liaise with your architect or consulting engineer and at all times keep open lines of communications back to our clients. This is vital in achieving a successful completion and avoids overruns and additional costs to you. (Read More)
Home Extensions: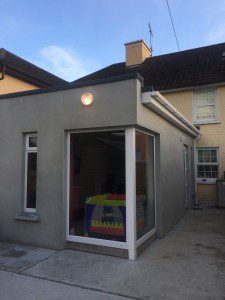 If you are looking to increase the size of your home, then we can cater for your needs. House extensions are growing in popularity as more and more home owners decide to extend their homes rather than sell and buy a bigger property. Extending your home saves you money as you don't have to pay solicitor fees, stamp duties, moving costs, deposits on new services or unsettle your family routine.
Chris O' Donovan Construction are specialists in this area and can help you to enhance your living space in your family home and to make the best use of the light and space available to you. Our team will minimise disruption to your family and deliver a fantastic final product. We can advise on construction method, materials that could be used and ways to ensure that this new space works seamlessly into the way you want to live in your home.
Amazing Home Finishes: We work with outstanding local craftsmen who can complete your carpentry, tiling, painting and cabinet building throughout your home. They can provide you with custom solutions to suit your requirements and your budget. We appoint local plumbers and electricians to your project and manage their work for completion in time for the craftsmen to apply an exceptional quality of finish and leave your home ready to move right into. We also use professional cleaning contractors who can leave your new home or extension spotlessly clean and ready for you to live in. Let us worry about the fine details so you don't have to. (Read More)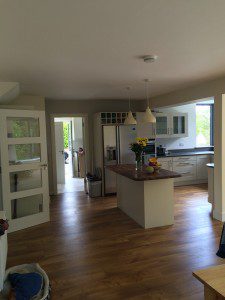 Home Restore & Renovations:
When restoring or renovating your home for modern living, a person must apply sensitivity to the history and tradition in the building itself. Chris O' Donovan Construction have been involved in many such projects and indeed, it is an area that is very close to our own hearts. By working with you to understand the use to which you wish to put the finished home, we can add the benefit of our expertise in the use of materials, craft, light and space you require. We take great pride in taking something that needs some restoring and breathing new life into a building that will be used for generations to come. (Read More)
Attic Conversions
Need extra space but are very happy with your home and where you live. We may have the answer for you.
What if we told you that you could get 30 percent more space in your current home without having buying a new property? An attic conversion can turn your attic area into a whole new part of your home. Chris O'Donovan Construction provides quality building services and ensures that its customer's expectations are met to their satisfaction. Our attic conversions can deliver up to 30% extra space for living area and bedrooms. Chris O'Donovan Construction s is known for their reliability. We deliver real value to our clients using high-quality materials and superb furnishing to their attics (Read More)
Adapting your home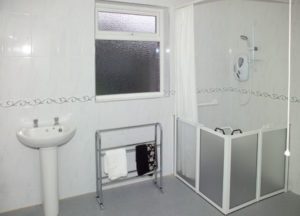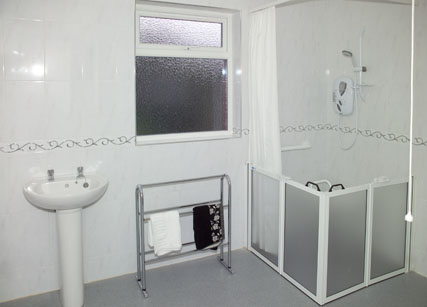 Adapting your home may become necessary as you grow older. You may also need to adapt your home if you or a family member has a disability.
Chris O'Donovan Construction will transform any space into something more comfortable to help you lead an independent life. We understand what changes you need and we are here to help. Just give us a call at 087 2335198 and we will furnish you with the information you need. (Read More)
Other Services:
Attic Conversions
Ground works:
Home Insulation:
Kitchen installations:
Bathroom installations:
Plastering:
Slabbing:
Dry Lining:
For more information or quotation call us at 087-2335198 or Contact Us